Abacus Homeschool / Online Program
NEW Abacus Homeschooling Program
Perfect for homeschooled children, the Abacus virtual classroom offers elementary age students an exciting new approach to math that will boost their confidence and let them have fun while learning.
In as little as 15 minutes a day, students can see significant improvement — all without using the conventional, abstract math that confuses so many children.
Our aim is to support your homeschooling goals, whatever they are. That's why our lessons are tailored to each student to give the learning outcomes desired by you, the parent.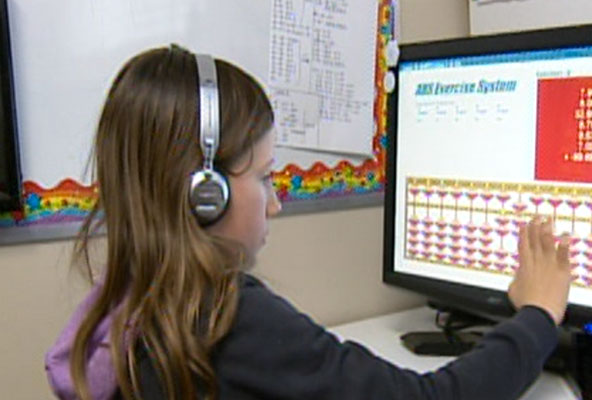 How the Abacus Homeschooling Program Works
Combining the use of an image abacus online and high-speed listening training in both small virtual classes, one-on-one time with the teacher and guided, independent learning, we help young children learn math easily, quickly while having fun at the same time.
Other benefits of Abacus include:
Improve listening and processing abilities
Develop fine motor skills
Boost focus and memory
Improve cognitive function
All classes are being conducted in English.
Besides helping children who have difficulties in learning traditional mathematics, the Abacus homeschool program helps give children the confidence they need to unleash their potential and gain not only superior math knowledge but life skills.
In-Class Virtual Learning
Students ages 4-5 are offered a parent and tot 1-hour session per lesson per week, and students 6-12 can take part in 1.5-hour lessons.
Independent Learning
The rest of your child's learning is done independently and can be done in just 15 minutes a day.
Teacher Support
Through back-end access, your child's teacher can see if and when your child needs help or is ready for more of a challenge. The teacher will also check in with you to ensure you are aware of your child's progress.
Fun, No Pressure Learning
Abacus online is designed to help your child to learn at his or her own pace and support them at their current level.
Learn more about Abacus Homeschool. Connect with us today for a 20-minute discovery call.